Credee's September Edition
Ready to take your business on new hues
of success?
Let's jump right into the approaching excitement!

$

230.45
Referral Payment Received

$

195.45
Referral Payment Received

$

207.00
Referral Payment Received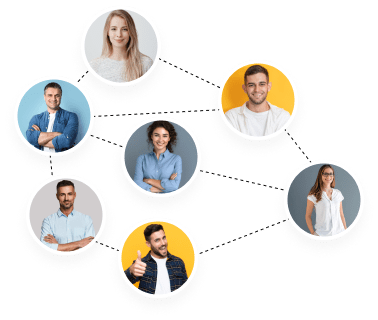 Introducing Credee's Partner Program
Golden ticket to supercharge your success journey
Join, Learn, Earn.
Become A Partner
Why Become a Credee Affiliate?
Easy Earnings: More money, less hassle. Earn unlimited commissions the Credee-ble way!
Sharing Made Simple: The more you recommend, the more you earn – transparent & quick.
Global Network: Join a community of businesses & partners around the world to grow your network.
Dedicated Support: Count on us for FREE marketing materials and training for a smooth affiliate journey.
Learn More
But that's just the start – we're all set to
unveil more surprises.
Latest From Credee
Your Personalized Dashboard,
Your Preferred Language.
We're breaking language barriers and enhancing your experience. Whether it's Italian, Spanish, Polish, Spanish, German, or English - your dashboard now speaks them all.
Hold on, there's more –
Credee also speaks the language of money!
Credee's multicurrency process ensures seamless transactions in various currencies. No more hassles– just secure, quick payments from customers in their preferred way.
Try Now
Other Features
KeepeeFi:
Offer No Credit Check financing options to your customers and customize interest rates as per your business goals, all under your control.
CredeeFi:
Delight your customers with flexible financing options without any Hidden or Surprised fees involved.
Web Connect:
Offer customers a convenient way to apply for financing directly on your website
SimpleeFi with Deferred Interest:
Offer customer payment plans with No Interest* for the first 3 months, while you get paid right from the first month i.e. no payment is reserved.
API Hub:
Seamlessly integrate Credee into your existing system, streamlining your workflow and creating payment plans under your brand.
Credee's Future-Focused Sneak Peek!
CredeeBill is on the horizon!
Say goodbye to chasing payments manually and juggling spreadsheets. CredeeBill automates debt collection by simplifying everything and putting you in control of your financial journey. It's time to let CredeeBill work its magic & recover past due accounts while you focus on what truly matters – growing your business. 
The countdown has begun. As we prepare to launch, keep the excitement alive – your business is on the verge of turning past due accounts into earned revenue in a breeze!
Credee © . All rights reserved.